Trading Competition – FTX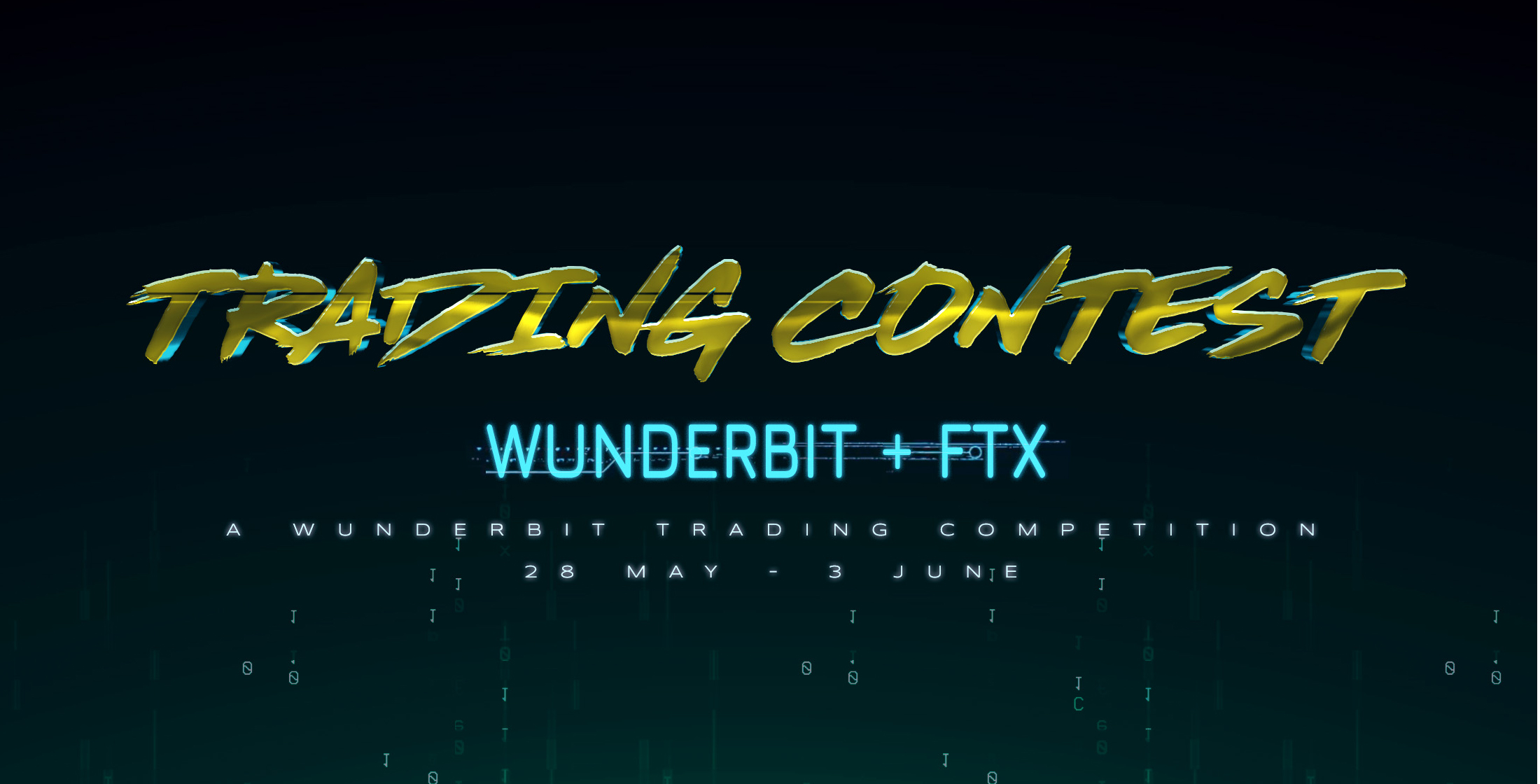 This is your captain speaking. First I'd like to welcome everyone on Wunderbit Trading!
We are currently cruising at an altitude of 15,000 fantastic traders at a trading speed of 250 million trading volume per month. The crypto weather looks good and with the automated trading tailwind on our side, we are expecting to land on the Moon approximately on the 3rd of June, 20:00 UTC. The crypto market on FTX Exchange is clear and sunny and looking at the crypto forecast we expect high profits for this week during our trading competition.
Excited? So we are! Just a shortlist of things you need to know to join the fight for prizes:
Trading Competition criteria
Traders are required to make at least 30 trades during the competition to be eligible for the competition.
Traders must reach at least $50k in trading volume.
Only one trader's API profile (best performing) will be taken into consideration.
Our Prize Pool
1st place – $1000
2nd place – $500
3rd place – 12 months PRO subscription on Wunderbit Trading
4th place – 6 months PRO subscription on Wunderbit Trading
5th place – 3 months PRO subscription on Wunderbit Trading
All prizes will be awarded after the competition's final results are announced on the 4th of June.
You can use Terminal, DCA, Spread-Trading and TradingView bots to participate in the competition.
Weighted PnL was chosen as the main criteria to identify the winner as it takes actual volume and risk taken by the trader into consideration