How to Trade Crypto: Trading Basics (101)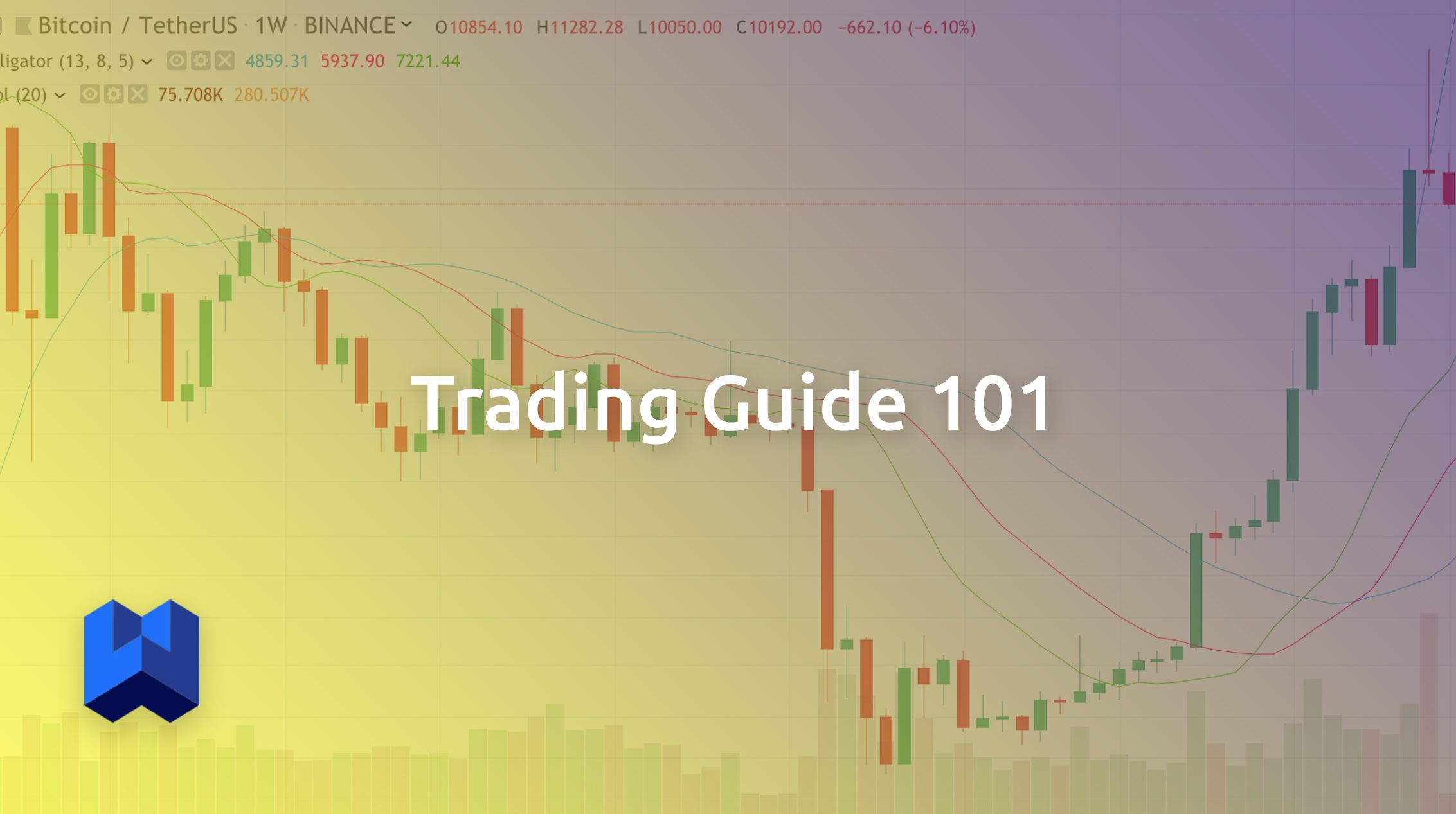 Trading may seem like an easy passive income opportunity, but it's not exactly like that. It can be lucrative and not too tiring, if you have the right knowledge. Luckily, with the technology we have today, it will be a lot easier to master than ever before.
What is a Trader's Mindset?
You may know, that successful traders are not just great economists or mathematicians, who understand the charts like no one else. Getting into a good trade is simple, but if you panic and sell too soon, it could result in a loss.
Traders must remain calm and follow the trade plan, no matter what. To understand the markets better, we would recommend you to read The New Trading for a Living by Dr. Alex Elder. This book will teach you how the markets work and what it takes to be a trader.
Never Trade Without a Plan!
Remember, it is always a guess. You profit only when the trade plan is completed. Imagine you bought Bitcoin at $11,000 and then sold at $12,500. Bitcoin rarely goes up without a short setback, which makes people panic and sell too soon.
If you make a trade without a plan, you could panic sell at $10,000 and have a -$1,000 loss instead of $1,500 profit. Knowing when will you sell or stop your loss is equally as important as entering the trade.
How to Trade Pairs?
In case of crypto market, people usually Hodl (Buy and Hold) BTC or ETH. However, a more profitable way to earn BTC is to trade pairs. Cryptocurrencies nowadays are more like an asset than a currency. With that being said, consider crypto pair trading, for example BTC/ETH, the same as Gold/Silver. For these type of trades to be successful, you must find a pair with an opportunity that you can profit from. Bitcoin is somewhat correlated to many cryptocurrencies, so not every pair may offer a good opportunity.
There are many factors to taken into account before pair trading, such as trading volume. It is almost the same as the demand for a currency (in this case). If the trading volume goes down, the price may start declining. If the trading volume increases, the price of the cryptocurrency will also increase.
You can short sell cryptocurrencies too, which is betting against a certain currency. There are many ways to do so, this article mentions 5 easy ways to Short Bitcoin. Shorting can bring massive profits, for those who bet against the market at highest price. Short selling is possible in almost every market, works best with volatile markets, such as Crypto.
For Android Users!
Try our new game Wunderbit Millionaire to get a taste of the Crazy Cryptocurrency markets! You'll know what it feels like to be a Crypto Millionaire and learn a lot about Pair Trading, Hodl and Short Selling by Practicing! It is absolutely Free. Enjoy!
Thank You For Reading!
We hope this article was Helpful! Let us know if there are any topics you want us to cover. Your Feedback is Everything to us! Subscribe for more Free Content!