Hodl Bitcoin VS. Crypto Trading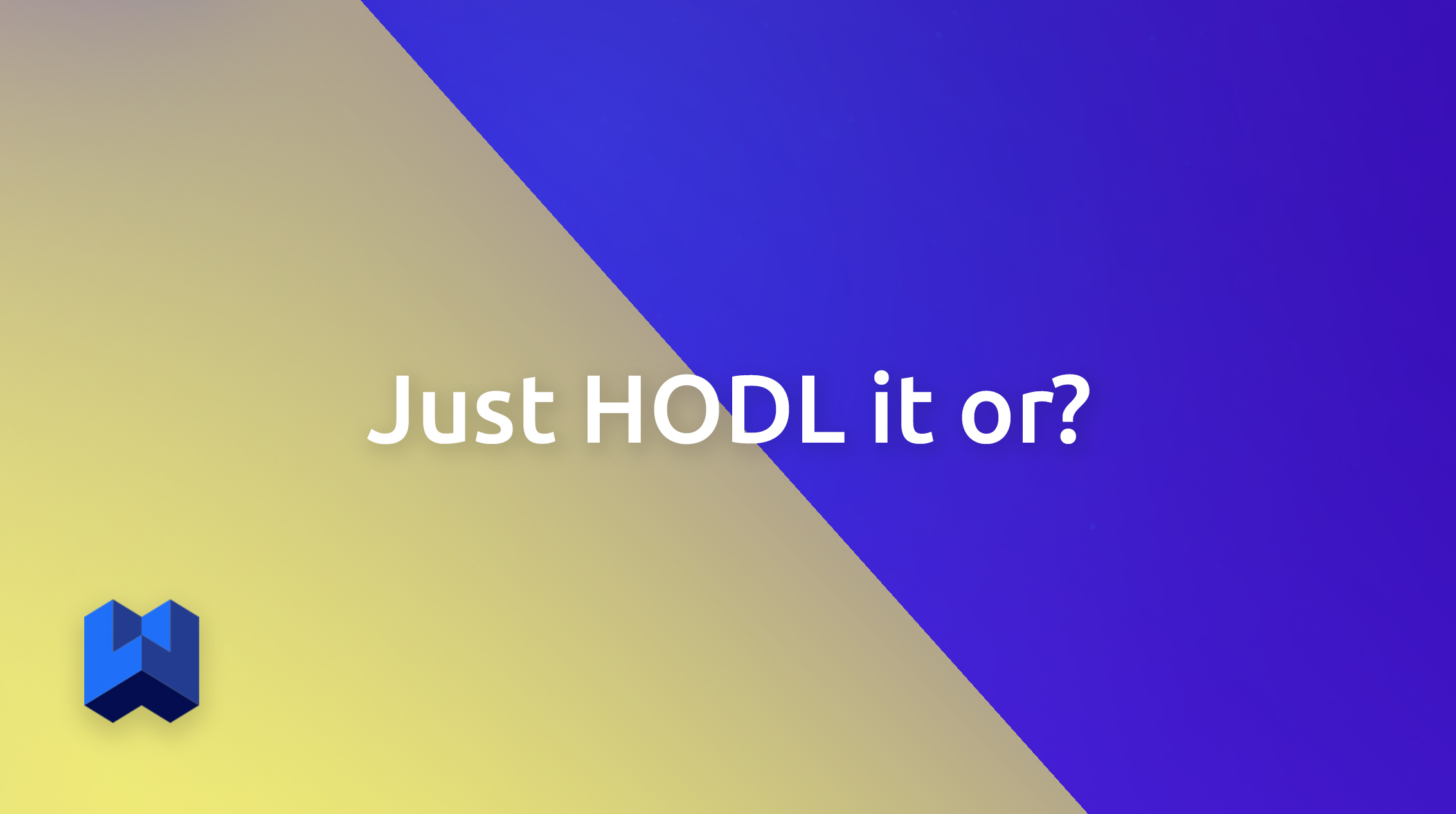 How to make your Crypto work for You?
There are many ways to profit from Cryptocurrencies, the most popular one is Hodl. In case you don't know, Hodl is when you buy a currency and hold it until it's significantly more valuable. You can also trade cryptocurrencies, but it's much more risky, especially for those who are not professional traders. Although, it may be more profitable, when starting with a smaller investment capital. If you are not a fan of risky trades, you might want to consider Social Trading platforms.
What is Social Trading?
Social Trading - is when you follow a group of traders and observe their trades. It allows you to make exactly the same trades as the professionals, when you use a method called copy trading/mirror trading. That way, you can have the same results as the professionals, without having the knowledge they accumulated over the years of learning and trading. Probably one of the easiest ways to create a passive income stream for beginners.
How to start Copy Trading?
Copy trading Crypto has never been easier. All you have to do is:
1) Choose a crypto trading platform you like
2) Pick a successful trader
3) Start investing!
Simple as that. Even though it's essentially simple, you can fail with copy trading too. We advise you to gain some knowledge yourself, investigate the traders before investing any money in their trades. Here are a few tips on doing so.
Best Cryptocurrency Trading Platform?
We recommend WunderBit Trading – our social crypto trading platform. We put a lot of work into this platform, so we believe in it's efficiency more than anything else. We have a social trading community on Slack and Telegram, where you can keep in touch with every member of your team, whenever you need them.
How to Choose a Good Trader to Follow?
There are three main rules to follow.
First, look for a Long and overall profitable track record (at least 12 months is recommended by Social Trading Guru). You may find a trader with higher profits, but a short trading period, which is riskier than the other way around. Consistency is the main factor for a good trader.
Second, the winning percentage. If it's above 85% the trader is most likely to hold the loosing positions until they turn positive. That may work, but it's not a good trading strategy.
Third, the behavior following a streak of losses. This is what differentiates a trader from an amateur gambler. If the trader adds risky trades to the portfolio, to make up for the losses taken, you have a gambler on your hands. Good traders never panic, always stick to the trading plan and step back when they have a loosing streak.
This is probably one of the most complicated things about copy trading. It requires some knowledge to recognize a good trader. Here's a full guide on how to pick a good trader and how to see if you should cut your current one.
Thank You for Reading!
We hope this article was helpful. Subscribe to our Youtube Channel for weekly updates on Bitcoin and Ethereum price analysis, so you could always have a supply of Free Content!