Cryptocurrency Copy Trading in 2020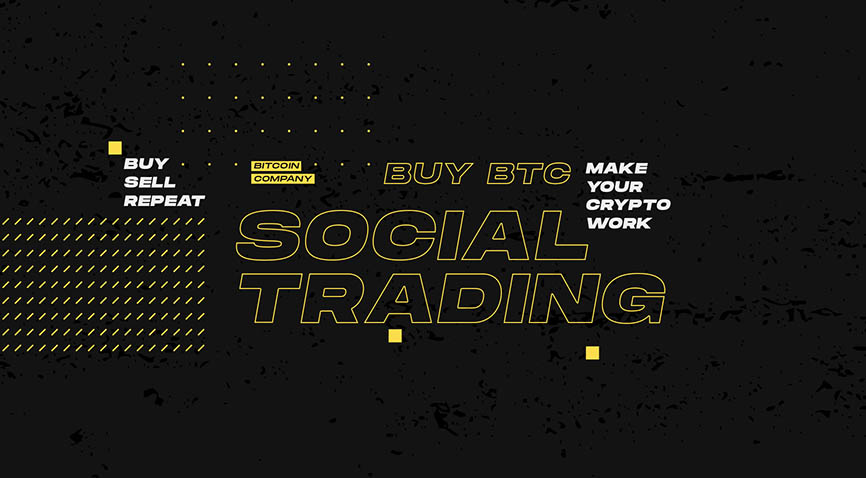 Cryptocurrency trading may seem like an easy passive income opportunity, but it's not exactly like that. It can be lucrative and not too tiring if you have the right knowledge. Luckily, with the technology we have today, it will be a lot easier to master than ever before.
What is Social Trading?
Social Trading - is when you follow on or the group of traders and observe their trades. It allows you to make exactly the same trades as the professionals when you use a method called copy trading/mirror trading. That way, you can have the same results as the professionals, without having the knowledge they accumulated over the years of learning and trading. Probably one of the easiest ways to create a passive income stream for beginners. Once popular in forex trading it is now available for crypto traders. Social trading has been known for years on traditional financial markets and now came to the cryptocurrency industry.
How to Start Trading Crypto?
There are a few things to be done before you can start trading or investing in cryptocurrencies. You need to choose one out of many crypto trading platforms, get a cryptocurrency wallet and then decide what will amount you will be social investing in cryptocurrency. Here's a 5-step guide to cryptocurrency trading that will get you started! It will help you choose the best cryptocurrency trading software, tell you how to store your cryptocurrencies and everything else you need to start cryptocurrency trading.
Once you've created a bitcoin wallet, you can buy bitcoin or buy ethereum. Buying bitcoin with a credit card at Wunderbit's Bitcoin Exchange is almost instant, it only takes 10 minutes, whereas our commission is lowest on the cryptocurrency market at just 1%.
Should You Trade Crypto or is It Too Unpredictable?
Everyone knows that the cryptocurrency market is insanely volatile. That is the single most important reason for them being so profitable, yet so risky. Here are some ways to decrease the chance of losing money in Cryptocurrency Trading.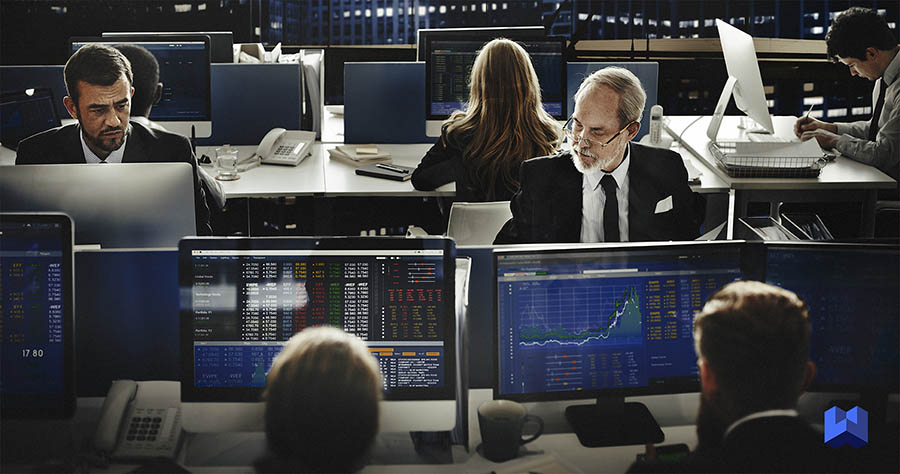 How to Avoid Losing Money in Crypto Trading?
Trading, as a source of stable income, will require a good level of knowledge/understanding of the market and appropriate mindset. This, in turn, would be achieved through practice and therefore will require a good portion of your time. At the same time, risky markets become even riskier, if you have no experience with trading.
In that case, you might want to consider social trading as a solution. That way you won't have to come up with trading plans or strategies yourself and use a strategy of the professional trader instead.
What is Trader's Mindset?
You may know that successful traders are not just great economists or mathematicians, who understand the charts like no one else. Getting into a good trade is simple, but if you panic and sell too soon, it could result in a loss.
Traders must remain calm and follow the trade plan, no matter what. To understand the markets better, we would recommend you to read The New Trading for a Living by Dr Alex Elder. This book will teach you how the markets work and what it takes to be a trader.
Never Trade Cryptocurrencies Without a Plan!
Remember, it is always a guess. You profit only when the trade plan is completed. Imagine you bought Bitcoin at $11,000 and then sold at $12,500. Bitcoin rarely goes up without a short setback, which makes people panic and sell too soon.
If you make a trade without a plan, you could panic sell at $10,000 and have a -$1,000 loss instead of $1,500 profit. Knowing when will you sell or stop your loss is equally as important as entering the trade.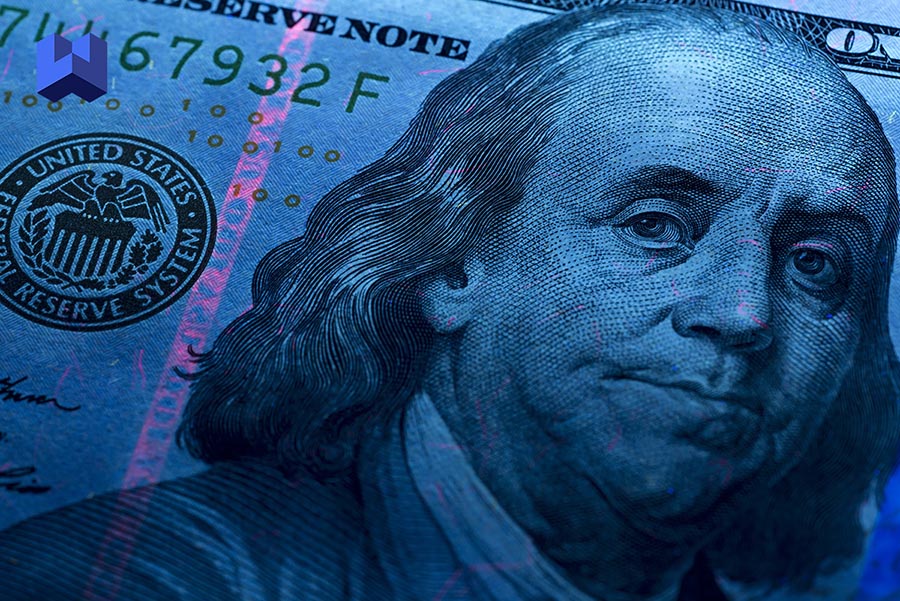 How to Benefit From Trading Crypto Pairs?
In the case of the crypto market, people usually buy bitcoin (BTC) or ethereum (ETH) and hold. However, a more profitable way to earn BTC is to trade pairs. Cryptocurrencies nowadays are more like an asset than a currency. With that being said, consider crypto pair trading, for example, BTC/ETH, the same as Gold/Silver.
For these type of trades to be successful, you must find a pair with an opportunity that you can profit from. Bitcoin is somewhat correlated to many cryptocurrencies, so not every pair may offer a good opportunity.
There are many factors to be taken into account before crypto to crypto pair trading, such as trading volume. It is almost the same as the demand for currency (in this case). If the trading volume goes down, the price may start declining. If the trading volume increases, the price of the cryptocurrency will also increase.
You can short sell cryptocurrencies too, which is betting against a certain currency. There are many ways to do so, this article mentions 5 easy ways to Short Bitcoin. Shorting can bring massive profits, for those who bet against the market at the highest price. Short selling is possible in almost every market, works best with volatile markets, such as Crypto.
How to Make Your Crypto Work?
There are many ways to profit from cryptocurrencies, the most popular one is to Hodl. In case you don't know, Hodl is when you buy a currency and hold it until it's significantly increased in value. You can also trade cryptocurrencies, but it's much riskier, especially for those who are not professional traders. Although, it may be more profitable when starting with smaller investment capital. If you are not a fan of risky trades, you might want to consider Social Trading platforms.
What is Cryptocurrency Copy Trading?
Copy Trading is basically a strategy of mimicking deals of another trader. On most social platforms this is an automatic process in which you have to select the trader and as soon as he will execute any trade, the same trade will be created on your trading account. It can be done in any market and crypto market is not an exception.
Online platforms that are using copy trading vary a lot in their terms and conditions of usage. Some operate as a free market where any trader can register and start trading, while others act as a more exclusive platform with monthly subscriptions and allow only certain traders into the platform. At the same time, some platforms restrict the amount of trading funds and you will have to upgrade to the best possible plan to trade without any restrictions. That is why it is important to carefully select the best copy trading platform with all the pros and cons.
Wunderbit's Copy Trading Platform
Wunderbit Trading is a cryptocurrency trading platform that allows two types of audience to engage and profit from each other. It brings together people who would like to invest in crypto with people who actually know how to do that. An online trading platform is connected to the largest crypto exchange – Binance, where all actual crypto trading happens. This also ensures a high level of security, liquidity and availability of the most popular cryptocurrency list. Role of Wunderbit Trading is to make capital management and trading activity as sophisticated as possible by allowing to focus on the most important – analysis and decision-making.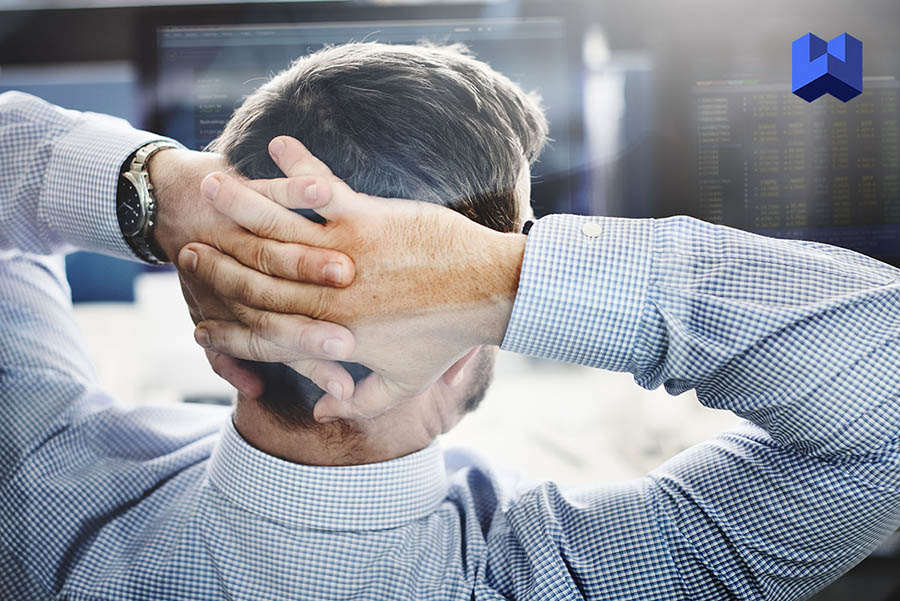 What are the Benefits of Crypto Social Trading for Traders?
What's make most traders successful is consistency in trading cryptocurrencies. However, to achieve that consistency a trader will require a significant amount of time. With Wunderbit Trading you can automate your trading strategies, thus spend a lot less time for monitoring and execution.
Secondly, traders who can make a consistent profit, may not have enough capital to make trading as their full-time job. On Wunderbit Trading platform, successful traders get access to investors' capital and receive commission out of profitable trades, therefore boosting their own capital.
Trading Automation
Trading software provides a flexible way of real-time trading and creating orders: adding Take Profit and Stop Loss to any order on Binance or Kraken. Operate as many trading accounts as you want at the same time with automatic execution of a trade on all accounts. All financial instruments available on Binance and Kraken are available for you.
Access to Investors' Capital
Trader can connect with thousands of new investors and create consistent profit by applying your strategy to investor's funds. Become a top trader and receive extra profit as a percentage of investors' capital gain.
Multiple Account Management
Traders can manage multiple personal and investors accounts at the same time without the need of executing the strategy on each account. Also, traders can connect and manage existing external investors into Wunderbit Trading through API without registration.
Zero Fees
All trading tools are absolutely free of charge for traders. A trader can start trading with your own capital with zero commission per trade and no monthly subscription.
Crypto Trading Bots
Best TradingView Signal Automation platform
With TradingView's PineEditor you get the most powerful tool to create any trading strategy for popular cryptocurrency pairs, backtesting any idea and instantly see how profitable it is. You can then set up alerts each time your strategy suggests to buy or sell. With Wunderbit Trading it is possible to convert these alerts into a fully automated trading robot.
Currently, we support Binance and FTX.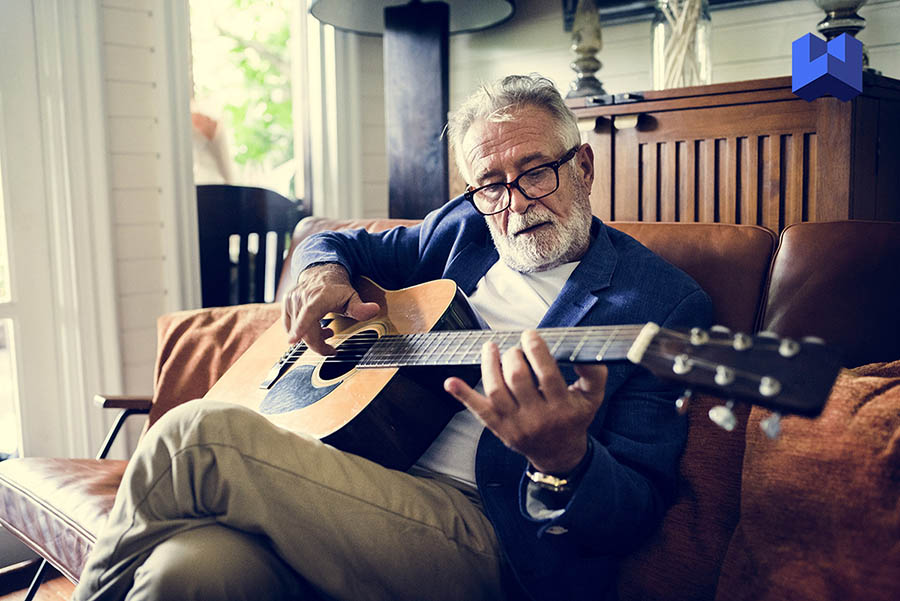 What are the benefits of Crypto Social Trading for Investors?
In-house Bitcoin Exchange
As mentioned earlier in the article, Wunderbit has its own licenced crypto exchange that allows you to buy and sell crypto with various methods. So you can enter and exit the crypto world without any restrictions.
Wunderbit Exchange currently allows its users to buy Bitcoin, Ethereum, Litecoin, Bitcoin Cash, Binance Coin, Stellar and Ripple. Not only does it accept credit and debit cards as payment like most big exchanges and it also accepts SEPA bank transfers and Skrill. Note, that buying bitcoin using the bank transfer option is the cheapest at only 1% commission.
Carefully Selected Traders
Anyone can register at Wunderbit Trading as a trader, but in order to gain access to investors' capital, has to pass a certain threshold and achieve positive trading results. Their own algorithms are monitoring trading statistics and based on the performance make successful traders visible for investors. Automatic selection excludes human-bias and makes Wunderbit Trading a profitable platform for each party.
Make Your Crypto Assets Work
The investor can select a trader of his choice, who would manage his capital for a commission which will be deducted only from profitable trades. For example, the selected trader earned a 10% gain on investor's capital. Out of that 10% only, the investor will have to pay a commission to the trader. In case of zero-profit or a loss, no commission is charged.
No-Risk of Fraud
Traders will manage investors' funds through the API with the withdrawals restriction. This will allow them to execute trades on investors' account and will restrict them from moving investors' funds anywhere. Thus, there are Zero risk investor's funds will be stolen.
Transparency & Control
In the investor's cabinet, the user will be able to see each trade that is executed by a trader. And the best part is that there are no fixed contracts, which binds investor to stay with a trader for more that he would like to. One-click and you are disengaged from the trader with all the funds in your exchange account.
Should You Start Crypto Social Trading?
With Wunderbit Trading platform crypto traders become more than a trader, they become fund managers. The instruments that are combined in the platform allows traders to create, manage and grow their capital in a flexible and easy to use manner.
How to start Copy Trading Crypto?
Copy-trading Crypto has never been easier. All you have to do is:
1) Choose a crypto trading software you like (we recommend Wunderbit Trading)
2) Sign up and connect your Binance account through API
3) Pick a successful trader and follow him
4) That's it – social trading will now start making you more crypto.
Simple as that. Even though it's essentially simple, you can fail with copy trading too. We advise you to gain some knowledge yourself, investigate the traders before investing any money in their trades. Here are a few tips on doing so.
How to Choose the Best Trader to Follow?
There are three main rules to follow.
First, look for a Long and overall profitable track record (at least 12 months is recommended by Social Trading Guru). You may find a trader with higher profits, but a short trading period, which is riskier than the other way around. Consistency is the main factor for a good trader.
Second, the winning percentage. If it's above 85% the trader is most likely to hold the losing positions until they turn positive. That may work, but it's not a good trading strategy.
Third, the behaviour following a streak of losses. This is what differentiates a trader from an amateur gambler. If the trader adds risky trades to the portfolio, to make up for the losses taken, you have a gambler on your hands. Good traders never panic, always stick to the trading plan and step back when they have a losing streak.
This is probably one of the most complicated things about copy trading crypto. It requires some knowledge to recognize a good trader. Here's a full guide on how to pick a good trader and how to see if you should cut your current one.
What is the Best Cryptocurrency Social Trading Platform?
We recommend Wunderbit Trading – our social crypto trading platform. We put a lot of work into this platform, so we believe in its efficiency more than anything else. We have a social trading community on Telegram, where you can keep in touch with every member of your team, whenever you need them.
Real benefits:
You always own your crypto, it's always on your account
You can stop at any moment
Carefully selected traders
In-house exchange to buy bitcoin instantly, or then the sell bitcoin
Check etoro review for an alternative. Etoro is also a trading broker, so should be taken into consideration, as it is operating with CFD accounts (contract for difference).
Social Trading VS. Trading Cryptocurrency Yourself?
You shouldn't rush to invest/trade without having a deep understanding of the markets. Even then, it's recommended to make trades with 1-2% portfolio loss possibility. The profits can be as high as your imagination, but the loss has to be cut short.
Same goes for copy trading, to understand how the markets work, we'd recommend starting by reading a few books about the markets, then do some paper trading using fake money, then go and test the markets with the lowest possible capital, with a goal to learn, and only then increase your investments to get some gains.
Never go full in on something you know nothing about – that's a very common rookie mistake, usually the last one too.
Glossary for Cryptocurrency Trading
Cryptocurrency Exchange
A cryptocurrency exchange is a virtual marketplace where people trade different types of investments, such as Bitcoin, Ethereum and other crypto-currencies. Example: Binance, Kraken
Peer-to-peer crypto exchange
A peer-to-peer crypto exchange is a service that allows individuals to trade their assets with others without the involvement of third-party processing. Example: Bisq, HodlHodl
Broker
A broker is a person who allows his customers to trade investments, in exchange for a set price.
What is social trading?
Social trading is the act of interacting and sharing trading ideas with other individuals on a trading network. Example: Wunderbit Trading
What is mirror trading/shadow trading?
Mirror trading is a strategy, in which an individual replicates the trades of a more experienced trader.
What is copy trading?
Copy trading is the act of copying the actions of another trader, which in turn allows the individual to replicate the trader's performance.
What is technical analysis?
Technical analysis is a trading strategy that utilizes the analysis of current charts and their patterns in order to predict the future growth of an asset's price.
What is the fundamental analysis?
Fundamental analysis is a trading strategy in which one examines and analyses a wide range of data in order to determine the long-term viability and value of an asset. Read more: Investopedia on Fundamental Analysis
What is the trading strategy?
A trading strategy aims to achieve the most profitable results when buying or selling trade-able assets.
Bid price
Bid is the price a buyer is willing to pay for the seller's assets.
Ask price
Ask is the price the seller is willing to accept for their assets.
Bid-Ask Spread
A bid-ask spread is the difference between the bid price and the ask price.
Bull Market
A bull market is the state of the market in which its share prices are expected to rise.
Bear Market
A bear market is the state of the market in which its share prices are expected to fall.
Good 'Til Cancelled Order
A good 'til cancelled order is an order that will be executed when the asset reaches your set price. The order will remain active until you cancel it yourself.
Day Order
A day order is an order that expires at the end of the day if the set price is not reached.
Volatility
Volatility measures by how much an asset's value has changed over time.
Liquidity
Liquidity measures how quickly an asset can be bought or sold.
Trading Volume
Trading volume is the number of assets being traded each day.
Going Long
Going long is the intention of selling an asset at a higher price in the future.
Averaging Down
Averaging down is the act of buying an asset as it's price drops.
Market Capitalization
Market capitalization is how valuable a company is to the market.
Public Float
Public float is the number of a company's shares that are held by public investors.
Authorized Shares
Authorized shares are the highest number of shares that a company can distribute.
IPO
IPO, or initial public offering, is the first-time sale of a company's shares to the public.
Secondary Offering
A secondary offering is the sale of new shares to the public with the intention of raising money after it has made an IPO.
Blue Chip Stocks
Blue-chip stocks are the shares of reputable, well-established and financially stable companies.
Forex
Forex is the market in which foreign currencies are exchanged.
Hedge Funds and Mutual Funds
Both hedge funds and mutual funds are types of investments that collect money from investors with the intention of quickly multiplying it.
ETF
An ETF - or "exchange-traded fund" - is a collection of securities that track an index and can be traded on exchanges.
ADRs
ADRs - or "American depositary receipts" - are securities of a foreign company that trades in the U.S.
Beta
The beta is the sensitivity of a stock to the market's movements.
Day Trading
Day trading is the act of trading multiple times within the same day in an attempt to profit from small changes in a market.
Dividend
A dividend is a sum of money earned by a company that is distributed to its shareholders.
Execution
An execution is the completion of an order.
Margin
Margin is the money that an investor has borrowed from a broker in order to purchase an investment.
Moving Average
A moving average the average price of a stock over a certain period of time.
Portfolio
A portfolio is the collection of assets an investor holds.
Quote
A quote is the latest trading price of a stock.
Rally
A rally is an increase in the price of a stock.
Sector
A sector is a set of businesses that operate in the same industry.
Stock Symbol
A stock symbol is a set of letters assigned to a company on a stock exchange.
Yield
The yield is the amount of money received after an investment as well as the interest earned.
Fiat
Fiat is a currency that is issued by the government.
Sell Wall
A sell wall is a large number of sell orders at a specific price.
Buy Wall
A buy wall is a large number of buy orders at a specific price.
Resistance
Resistance is the expectation of an asset's price rise to stop due to a decrease in demand, followed by the decline of the asset's price.
Support
Support is the expectation of an asset's price decline to stop due to an increase in demand, followed by the rise of the asset's price.
Blockchain
Blockchain is a decentralized system that is linked together using a network of computers. Its goal is to maintain a public record of transactions made using a cryptocurrency.
Node
A node is a computer that is connected to a blockchain network and is used to maintain it.
Hot Storage
Hot storage is a type of cryptocurrency wallet that is used online.
Cold Storage
Cold storage is a type of cryptocurrency wallet that is not connected to the internet.
Software Wallet
A software wallet is a software program in which cryptocurrency is stored.
Hardware Wallet
A hardware wallet is a hardware device that stores the individual's cryptocurrency private keys.
Trading: Types of order to know
Limit order
A limit order is an order on an exchange that allows a trade to be executed only at a certain price or above it.
Market order
A market order is an order on an exchange that executes the transaction immediately at the current best price.
Trailing stop order
A trailing stop is an order that is set at a certain percentage below the current market price.
Iceberg order
An iceberg is a large single order that has been split up into smaller orders with the intent of hiding the total number of assets.
Stop Limit (aka trigger order)
A stop-limit order is executed at a specified price point after it has reached a certain stop price.
Trail order
A trail order allows the execution of trades based on the market's predefined swings.
TWAP order
A TWAP order - or a "time-weighted average price" order - is a strategy in which trades are executed evenly over a specified time period.
VWAP order
A VWAP order - or a "volume-weighted average price" order - is a strategy that utilizes a schedule to plan the execution of a larger order while at the same time avoiding unnecessary impact on the market price.
Trading strategies
Bollinger bands
Bollinger Bands is an analysis tool that uses a price margin to define if a crypto-currency is excessively bought or sold.
Ichimoku clouds
The Ichimoku Cloud is an analysis tool that uses indicators to show a price trend's support and resistance levels, direction and momentum.
Elliott waves
The Elliott wave principle is an analysis tool that uses price dips and rises, as well as investors' psychology to predict future market trends.
Price action
Price action is the movement of a stock over a specific time period.
Trading chaos
Trading chaos is a strategy that uses indicators that act as averages which are used to notify the trader of the presence of a trending market or a market range.
Keltner channel
A Keltner Channel is an analysis tool that uses indicators, or bands, to follow the expansion and contraction of volatility.